16. Juli 2008
Amorphous Androgynous sind ein Pseudonym von The Future Sound of London (FSOL), die in den 90ern als Pioniere des Ambient und experimenteller Elektronik galten aber auch z.B. mit ihrem Klassiker "Papua New Guinea" auch auf den Dancefloors zuhause waren. 1994 hieften sie mit "Lifeforms" ein Ambientdoppelalbum in die britischen Albumcharts und die Erkenntnis in mein zuvor ignorantes Hirn, dass elektronische Musik mehr als Technogeboller zu bieten hat. Ihre Experimente, via ISDN Liveshows an Radiostationen in aller Welt zu übertragen, hielten sie 1996 in ihrem "ISDN"-Album fest, das ihren Avantgardestatus in der britischen Elektronik weiter zementierte. "Dead Cities" stellte 1997 den vorläufigen Endpunkt für FSOL dar.
In einer fünfjährigen Auszeit entdeckten sie ihre Spiritualität und wandten sich gegen die vormalige Technik- und Futurismusbesessenheit. Sie fanden einen neuen Modus Operandi, der ihre Erfahrungen mit dem Psychedelic-Rock der 60er & 70er verknüpfte. Ihr Amorphous Androgynous-Pseudonym (MySpace), das vorher mit "Tales of Ephidrina" erst ein Album released hatte, wurde nun zum bevorzugten Outlet: Ihre "elektronischeren" Produktionen verfolgen Sie nach wie vor in verschiedenen Projekten weiter, wenn auch hauptsächlich im Medienkunstkontext.
"The Peppermint Tree" ist die dritte Inkarnation des psychedelischen FSOL-Sounds. Waren an "Isness" von 2002 noch 100 Musiker (!) beteiligt, "Alice In Ultraland" von 2005 weitgehend auf die inzwischen live erprobte Bandformation reduziert, bewegt sich "Peppermint Tree" dazwischen, wirkt homogen, überrascht aber doch alle paar Minuten mit Originellem. Das Album glänzt mit sehr abwechslungsreichen Arrangements, selbst die Sessionartigen Stücke (z.B. Man is a Virus in Shoes) vollziehen alle paar Takte einen unerwarteten Wechsel, statt herumzuknödeln oder nur ein Klischee aus der Mottenkiste zu ziehen.
Moderner Psychedelic, Schicht um Schicht auf eine digitale Leinwand aufgetragen. Die alten FSOL sind eng in das neue Konzept verwoben und als solche kaum auszumachen, im ekstatischen "Tiny Space Birds" wird die Fusion noch am deutlichsten. Manch Vocaleinlage gerät ein paar Takte lang etwas kitschig, meist rettet man sich aber schnell in einen interessanten Part. Zurücklehnen und zuhören. Gelassenheit macht sich breit. Der ideale Soundtrackfür eine laue Sommernacht. Hippie-Shit? Ja, gerne!
Erhältlich ist das Album u.a. direkt im FSOL-Shop. Als kleinen Teaser gibt es diesen Videoclip mit Ausschnitten aus einigen Tracks: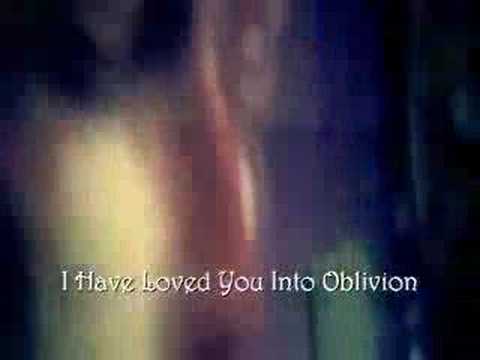 Wer eine Umsonst-Dusche haben möchte, für den gibt es ein DJ-Set vom 16.6. für die Downtime-Show auf Protonradio. Auf ein einminütiges Beatgewitterintro folgen 59 Minuten Entspannung, die aber mit dem Album relativ wenig gemein haben.
Tracklist:
01 – Fsol – We Have Explosive (2″tapes)
02 – The Advisory Circle – Hocusing For Beginners
03 – The Mount Vernon Arts Club – Mv3
04 – Nocturnal Emissions – Toyota
05 – Belbury Poly – The Hidden Door
06 – Ems:pianio – The Vessel (Vessels) [Future Song Publishing]
07 – Fsol – Open Door (Archive 6) [Westbury Music Ltd]
08 – Christian Marclay – Smoker
09 – Zeebox – Out Pot (Zeebox 3) [Future Song Publishing]
10 – Fsol – Hallucination-sunset Strip [Westbury Music Ltd]
11 – David Whitaker – 1st Move
12 – Ennio Morricone – Ninna Per Adulteri
13 – Holger Czukay – Holger Czukay's Message To The Sales Force 1
14 – Amorphous Androgynous – Riders (Peppermint Tree And Seeds) [Future Song Publishing]
15 – Fsol – Environments1 (Environments1) [Future Song Publishing]
16 – Fsol – Echo Interview
17 – Amorphous Androgynous – Flickers (Amorphik Alternatives) [Future Song Publishing]
18 – Fsol – Kaaawa (Archive 6) [Future Song Publishing]
19 – This Is The Kit – Tangled Walker
20 – Fsol – Fat Spat (Archive 6) [Future Song Publishing]
21 – Were – Download
22 – Osho / Ems:piano – Warm Drift (Vessels)
23 – Zeebox – Stillness (Zeebox 3) [Future Song Publishing]
24 – Eno – A Measured Room
25 – Zeebox – Mecca (Zeebox 3) [Future Song Publishing]
26 – Fsol – Environments 1 (Part2) (Environments1) [Future Song Publishing]
Alben,Downloads,Musik
Keine Kommentare