28. Oktober 2008
2001 mischten sich die englischen Ninja Tune-Chefs Coldcut mit ihrer "Guilty Party" in den Parlamentswahlkampf ein. Ihr Wahlwerbespot hatte die Form eines krachigen elektrorockigen Musikvideos, gespickt mit Video-Samples, zentral Blairs "The lunatics have taken over the asylum".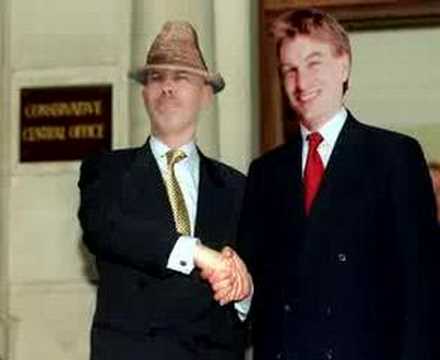 2004 schloss man sich mit dem "TV Sheriff" zusammen und legte ein Update zur US-Wahl nach.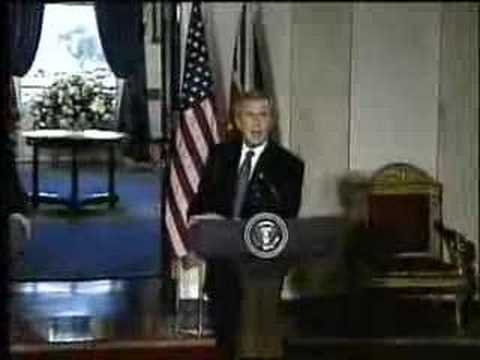 Kurz vor knapp schiesst man nun auch mit einem neuen Clip Richtung Repblican Party. Nicht so brilliant wie weiland zur eigenen Wahl, was wohl auch dem Umstand geschuldet sein dürfte, dass hier nicht Hexstatic sondern wieder TV Sheriff für´s Visuelle verantwortlich zeichnet. Ein Stakkato von Politikerstatements statt wohlfeil gewählter Samples. Der den Angriff auf die Ohren ausweitende Rock-Drum&Bass-Hybrid stammt im übrigen von den Qemists.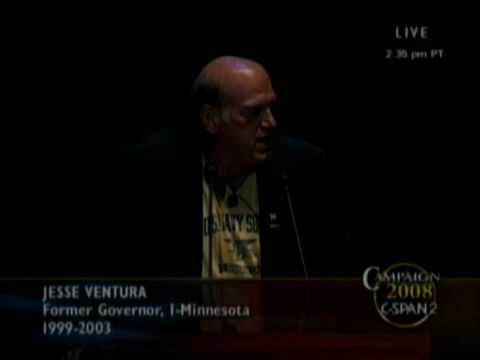 Musik
Keine Kommentare